Jim Sexton Piano Tuning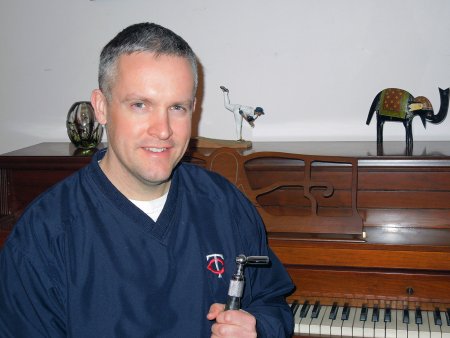 Welcome to my web page! I've been tuning pianos in the Minneapolis/St. Paul area since 1999. Starting out, I took a correspondence course from The Randy Potter School of Piano Technology and also received some hands-on training from some local tuners- most notably Phil Bach. What I've found over the years is that experience is the real key to becoming a skillful tuner. I've tuned more than 5,000 pianos and I hope yours will be next!
Hours
Available for day, evening, and weekend appointments for your convenience.
Rates
My rates for tuning, regulation, and minor repairs are reasonable and affordable and I accept cash, checks, and most major credit cards. Charge for a standard tuning is $90 to $110, depending on your location (I'm based in south Minneapolis). There may be an extra labor charge for pianos that are badly out of tune. Pitch raising is usually $50 more. I will give discounts for multiple pianos and for other special circumstances.
Notable Customers
The Bloomington Public Schools, Holy Angels Academy, Twin Town Guitars, Flowers Studio, Columbia Heights High School and Blue Tree Music Education. I also tune for several churches, retirement homes, libraries, businesses, and (of course) many residences!
Hope to hear from you soon!
Jim Sexton
612-709-4270
jimsexton@comcast.net